Do you own an old watch from your grandfather but it is not working? Yes, we can understand the memories associated with that watch. Nobody would like to sell such a watch or throw it in scrap. How would it be if you could repair that watch yourself.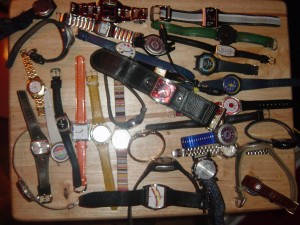 It is not so that you need to service your watch only when it stops working. It is better to service your watch periodically like all other devices. Water, moisture, dirt etc. always creep into watches and deteriorate them. Therefore, periodic cleaning would increase life of a watch and prevent it from rusting. If you had to give your watch for repairs you should make sure that you select the best place. It is advised to take pictures of your watch and its movement. You should record all the markings and serial numbers on the watch for your reference. Every good watchmaker and repair centre would assist you on this. You would also be provided with a receipt that has all such details mentioned clearly. Gone are the days when distance used to matter a lot. You can hop online and find various watch repair websites that have experts from the industry to repair your beloved watch. Moreover, guarantee is also provided by these experts on the watch they have repaired.
It is advised that you do not take your watch to any jeweler for watch repairs like old times. Watches nowadays have become digital and hence complex. A novice or inexperienced person could damage the watch instead of repairing it. Sometimes it becomes difficult to find parts of an old watch but remember that the parts of a watch can be easily made by watchmakers if he is interested. Therefore, if any watchmaker says that he cannot find parts for your watch then you should look for a better watchmaker for your watch repairs.
Are you tired of spending money on your watch repairs? Have you ever tried to learn to repair watch yourself? Now you can learn to repair your watch yourself with the help of various tutorials available on internet websites and no longer need to leave your watch to those watch repair shops who charge a good sum of money for doing really nothing. However, all watches can be repaired if they stop working. Many a times it happens that the cost of watch repair is equivalent to the cost of new watch. In such a scenario, the best alternative is to repair your watch yourself rather than keeping it in drawers.