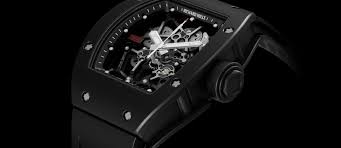 Only 50 Tourbillon RM 027 Watches available worldwide and professional tennis player Rafa Nadal announced yesterday that he was apart of the few lucky owners. Rafa Nadal is my favorite tennis player and the fact that he doesn't wear a watch while playing says a lot about his character. However, French Watchmaker Richard Mille Tourbillion is sponsoring Rafa Nadal to wear the world lightest watch piece that weighs only 3.83 grams. As a tennis player jewelry is not recommended but many top players such as Roger Federer who is sponsored by Rolex always wears a watch while playing.
However, the Tourbillon is much different than a Rolex in many ways.
Price Tag: 344,000 euros ($425,000)
Nadal will debut the watch next week during the start of the French Open 2010.