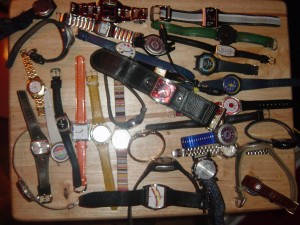 Would you like to show off your watch? I've decided to create a watch collectors club photo group over at Flickr.com. It is free to join and really easy to upload pictures of your watches. This would could be beneficial for you in case another collector finds a watch interesting and maybe offer to buy it. And vice versa! It is good for everyone. I've added 6 photos from my collection and I have a link to the rest of my watches which some are displayed in this website and more on the way.
Head over to the Watch Collectors Club Photos and join the group! Be sure if you don't have it already to download the Flickr photo pc/mac uploader to send it easy from your computer!
Please make any comments on any watch. I'll be posting an appraisal request that I received today!